summary:11th International High-end Health Edible Oil and Olive Oil(Shanghai) Expo 2014 Dates: Sep 20-Sep 22,2014 Venue: Intex Shanghai Exhibition Center
10th International High-end Health Edible Oil and Olive Oil Expo
---closed at China International Exhibition Center successfully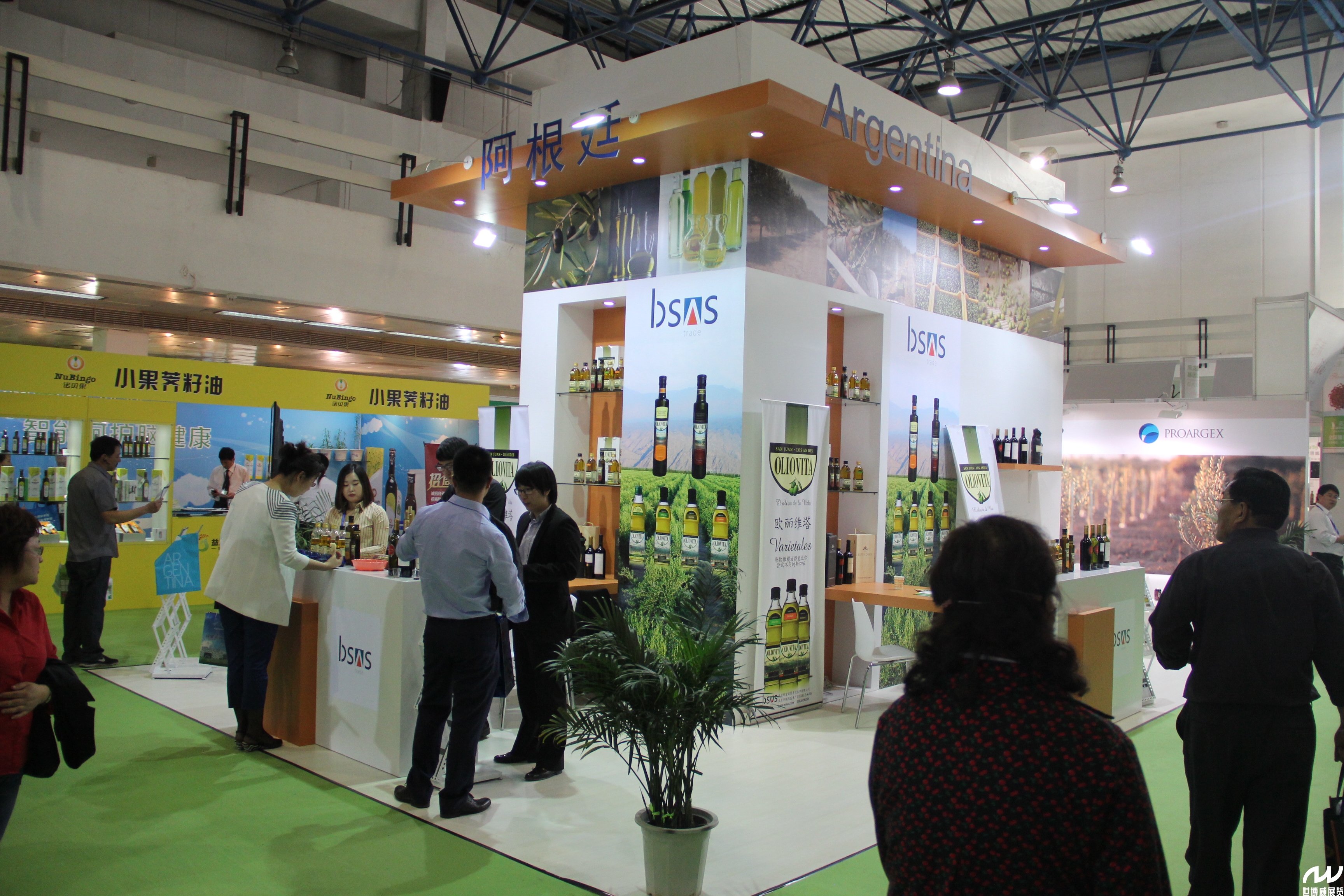 As is reported, at 3 P.M on Apr.10,2014, 10th International High-end Health Edible Oil and Olive Oil Expo closed at China International Exhibition Center successfully. This fair got the strond support from Center for Public Nutrition and Development of China(PNDC) and Chinese Cereals and Oils Association (CCOA), and good remarks from exhibitors and visitors around domestic and foreign countries and regions.

In order to get the honest and real feedback of exhibitors and improve the fair, the organizing committee organized a questionnaire surveyon the morning of April 10. The exhibitors actively cooperated with the investigation, and put forward many valuable advices.

At the same time,when this exhibition closed, the next exhibition starts officialy. It is scheduled at Intex Shanghai Exhibition Center on September 20 to 22, 2014. The organizing committee members has made up his mind to, according to the feedback got from exhibitors, make promotion service jobs more excellent, provide more perfect services for the exhibitors.
11th International High-end Health Edible Oil and Olive Oil(Shanghai) Expo 2014
Dates: Sep.20-Sep.22,2014 Venue: Intex Shanghai Exhibition Center
12th International High-end Health Edible Oil and Olive Oil(Beijing) Expo 2015
Dates: Apr.16-Apr.18,2015 Venue: China International Exhibition Center
★ Organizing Committee:Beijing Shibowei International Exposition Co., Ltd
Address: Room 904, Cell 4, Building 1, No 69 (Fortune street), Chao Yang Road, Chao Yang District, Beijing, China, 100123
Tel: 0086+10-85785006/7/8-621
Fax: 0086+10-51413308
Contact: Cathy, zhao
Mob: 008615011005702
E--mail: cathy1988@vip.163.com
Website: http://en.oilexpo.com.cn/
Skype: judy198897 QQ: 2355821754