summary:ChinaInternational Oil Expo2013 will be across the New Era In the Chinese culture with 5,000 years, in all...
China International Oil Expo 2013 will be across the New Era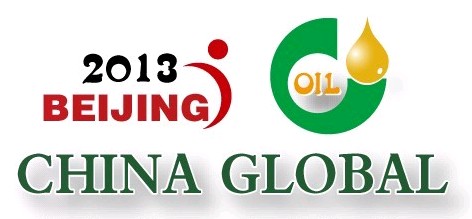 In the Chinese culture with 5,000 years, in all periods of the world, the edible oil has played a vital role in the life of the people. it had an great impact on humans.However, with the rapid economic development, technological advancements, and the improvement of people's life quality, the peoplae are also gradually becoming more strict for necessary life items -food oils. In order to enable consumers to further understand the edible oil and promote more knowledge and common sense of edible oil, 8th International High-end Edible Oil and Olive Oil Expo 2013 will be held on April 7, 2013 at the China International Exhibition Center. Our work is going like a ranging fire.
7th China (Beijing) international high-end healthy oil and olive oil Fair 2012 attracts more than 300 exhibiting companies from around the world over 10,000 square meters. More than 20 Embassy-related institutions and the Ministry of health, Ministry of agriculture, national forestry Board, Ministry of Commerce leadership leadership, development research center of the State Council, as well as from more than 26 countries over more than 30,000 visitors to witness this unprecedented event of the show. We not only see foreign high-end quality products in different places, but also to witness the advantages of local products in China.
The 8th session of the China (Beijing) international high-end edible oil and olive oil expo regards"safety, health, nutrition" as the theme, positioning in the "fight against fake and shoddy, casting high-end oil" injected a powerful centering agent for the society. it will expand exhibit and booth area, coming from more than 30 countries worldwide with high-end edible oil manufacturers, distributors, agents and buyers gather in Beijing, common experience this unparalleled visual feast.
Summary of the experience for 7th "oil fair" and upon the request of exhibitors and visitors, the 8th "oil Expo" will step up publicity, not only for domestic edible oil industry beyond the substantial publicity, we will also step up overseas publicity, to attract more overseas enterprises to come to the exhibition, thus broadening the impact of the show. Make China oil fair more international.
Th 8th China -Gobal oil Expo is your soaring wings, we look forward to your fly!