summary:Everyone knows that walnuts have high nutritional value Itis called longevity oil by experts Walnut itself is a
Everyone knows that walnuts have high nutritional value. It is called longevity oil by experts. Walnut itself is a nutty food with very high nutritional value, so after crushing it into vegetable oil, it has many benefits for the human body. According to modern nutritional research, walnut oil content is as high as 65%-70%. Its oil content is the highest among all woody oils and has always been known as "tree oil depot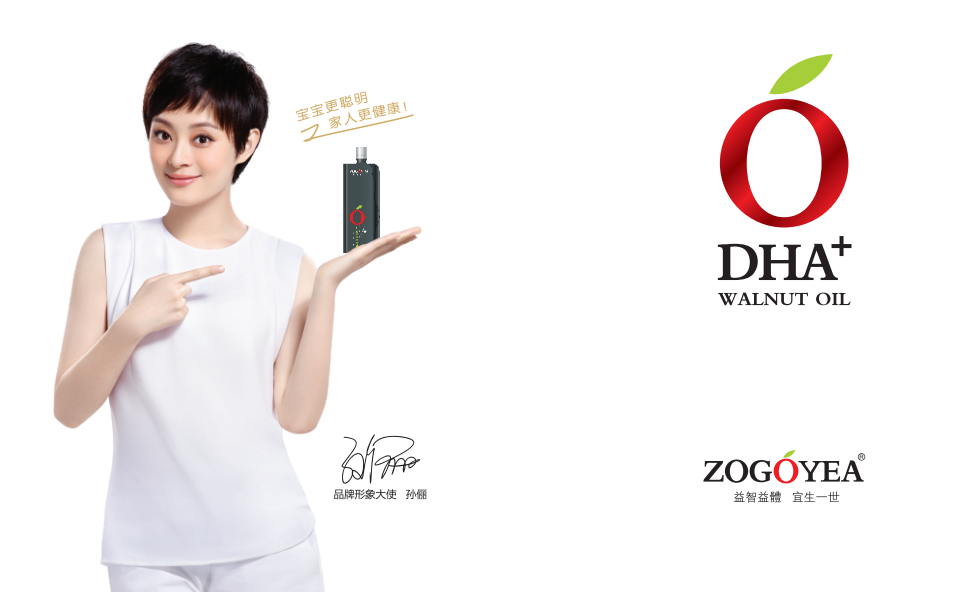 ZOGOYEA walnut oil adopts New Zealand's strict selection standard, chooses high-quality walnut as raw material in the range of 30 degrees north latitude, and uses the natural fruit juice produced by Germany's leading cold pressing technology to preserve the biological activity to the greatest extent. High-tech purification technology makes the product molecular weight smaller and reduces the burden of gastrointestinal tract. It is strictly forbidden to add any synthetic substances during the process, so as to ensure the product quality in an all-round way. Fresh, pure, nutritious, light taste, fatty acid configuration similar to breast milk, easy to digest and absorb, is a high-end family life common high-end health care edible oil for children. Women use during pregnancy and postpartum rehabilitation, beauty, physical fitness of middle-aged and elderly people.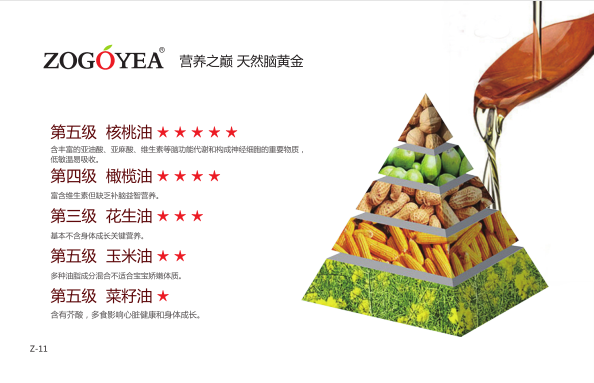 Zhongguyuan International Holding Group is a diversified group food enterprise, headquartered in Hong Kong. As a multinational food company, R&D is an important part of Zhongguyuan's strategic core competitiveness. The R&D center manages Zhongguyuan's global R&D resources. Its expertise covers many fields such as digestive tract and gastrointestinal health, immune system, growth and bone health, cardiovascular health, metabolism and neurology. First-class large-scale R&D centers have reached strategic cooperation, focusing on health and nutrition research and development projects, devoting themselves to infant nutrition and clinical nutrition research, constantly strengthening the nutritional efficacy of their products, exploring new nutritional value, giving full play to team wisdom, using differentiation strategy as a means, strengthening inter-enterprise alliance and sharing morality highly. New Zealand and China are exploring the way of natural food modernization. They spare no effort to promote the modernization and internationalization of natural food, lay the foundation for future innovation and contribute to human health.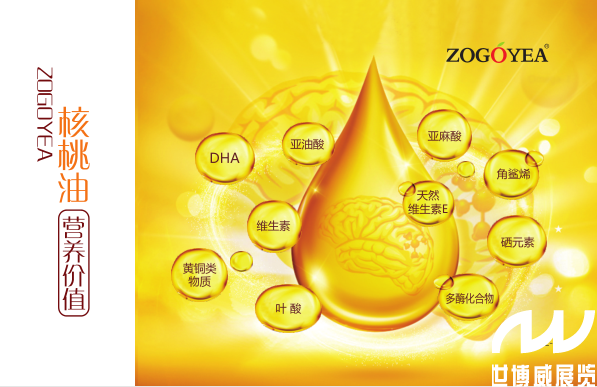 ZOGOYEA | Walnut Oil (Classic Platinum Edition)
Walnut Oil Platinum Edition
Emilio Ross, director of diet and nutrition at Barcelona Teaching Hospital, said adding a small amount of walnut oil to the diet every day could reduce LDL (bad cholesterol) in the blood by 15%, because walnuts contain Q3 and 26 fatty acids. Adults are allowed to fry, cook Salad, and drink it directly. It is better to eat it before breakfast.
1. Cooking: The smoking point of walnut oil is 190C. In order to ensure that the nutrients are not lost, it is suggested to cook at medium and low temperatures. The best way is to add the walnut oil after cooking.
2. Mix dishes: cucumber, pineapple, etc. can be stirred directly in dishes;
3. Add to the flush drinks: such as milk, yogurt, honey and fruit juice, etc. - start eating;
4. Add to the soup, noodles, stuffing, stir-fried vegetables, seasonings
5. Dipping, as an adjunct to the meal, can better taste, unexpected taste.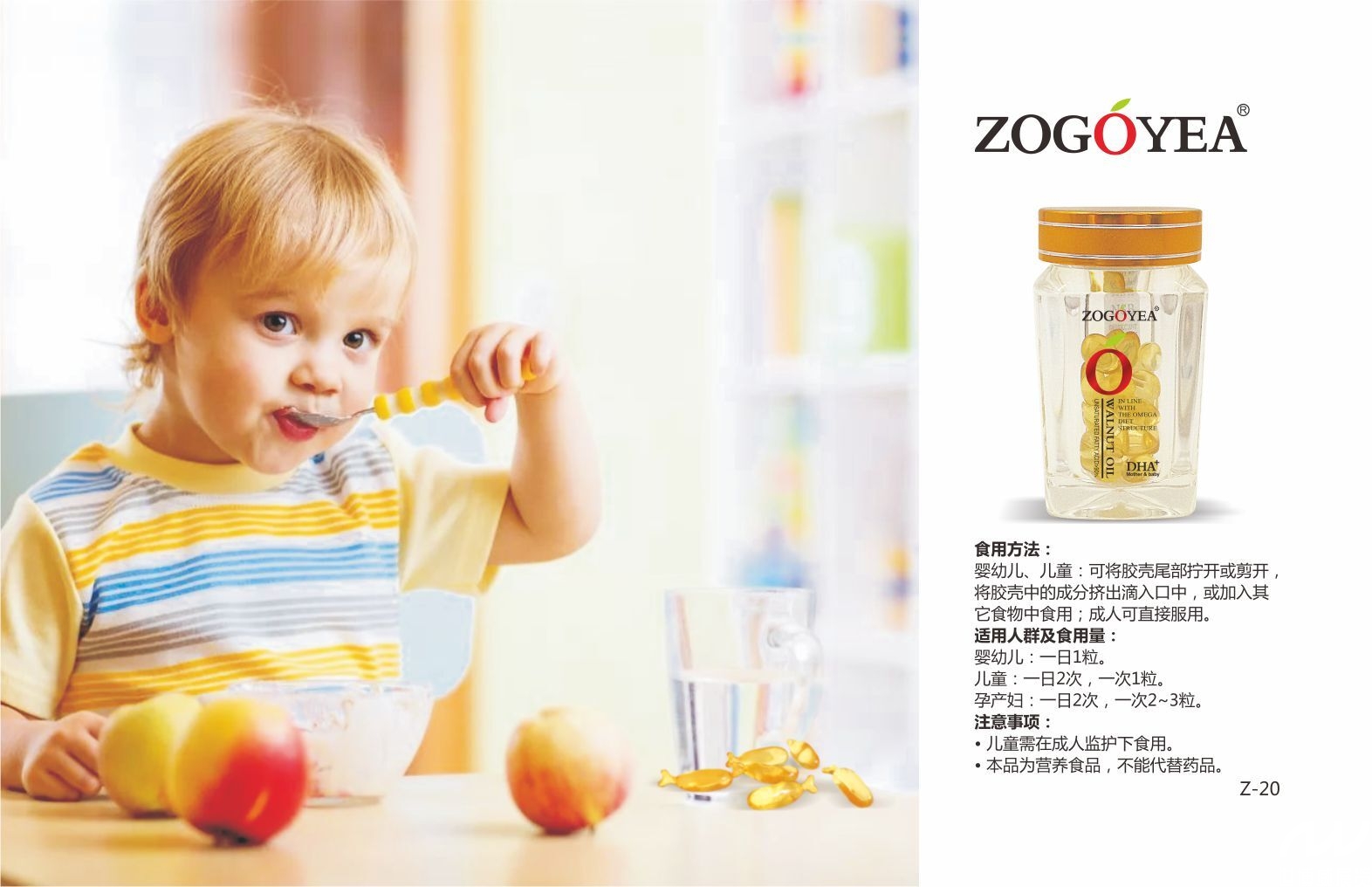 Zhongguyuan regards "bringing health to more people through natural food" as its corporate mission. We firmly believe all people, from birth to old age, diet and nutrition are the key to providing and sustaining health and life. It is our unremitting pursuit to pay attention to nutrition and health, and let people enjoy food while adding points for health.
"Expo way" High-end Oil Expo, together with Zhongguyuan's products, invites you to Beijing-China International Exhibition Center on April 15-17 to witness the quality and magical health effects of health oils with many reputations. A benevolent person loves others and carries goods of great virtue. Zhongguyuan only produces high-quality health food strictly selected from nature.
SBW International Exhibition group Office
2019-07-15