Core prompt:Tuscany& 39;s brilliant sunshine and abundant human deposits have bred olive oil which can be called liquid gold
Tuscany's brilliant sunshine and abundant human deposits have bred olive oil which can be called liquid gold. People's Overseas Network reported on June 22 that Italy's 100-year-old olive oil family, Filipo Berio, was invited to participate in the largest Asian World Expo National Oil Fair (full name: 2016, 15th International High-end Healthy Edible and Olive Oil (Shanghai) held at Shanghai New International Expo Center on August 17, 2016). Relevant officials expressed the Fair attracted the several participants. The aim is to further expand the influence and brand awareness of Filipo Berio in the domestic market. The Italy olive oil brand FILIPPO BERIO, which has nearly 150 years of history, has announced its landing at the national oil Expo with a creative theme exhibition, presenting it with the Mediterranean diet essence and a healthy lifestyle.
Inheritance of a hundred years of ingenuity and rich humanities, olive oil, "because I am well-known".
In 1867, Mr. Filippo Berio came to Luka, Tuscany, with his unparalleled passion and entrepreneurial dream. He was inspired by the vast olive plantations and rolling hills. He produced delicious olive oil using only the best olives and special crushing methods in the region. Top olive oil expert in Italy. At the end of the 19th century, FILIPPO BERIO olive oil won many international awards for its excellent quality and became the first olive oil brand registered in the United States. Nowadays, FILIPPO BERIO olive oil products have been exported to more than 70 countries and regions on five continents worldwide. It is the leading brand of olive oil in the United States and the United Kingdom.
In Tuscany, FILIPPO BERIO owns Italy's largest olive orchard, "LA TRAVERSAGNA", and the world's leading olive oil production plant. Every year, during the olive harvest season, FILIPPO BERIO selects 6% high-quality olive fruits from nearly 6000 samples, following the standards established by the founders. Lean production, and the production of a 1L bottle of FILIPPO BERIO olive oil, extract the essence of 1324 olive fruits.
FILIPPO BERIO olive oil has typical Mediterranean dietary culture and Italian cultural heritage. The product lines officially entering the Chinese market include extra virgin olive oil, ordinary olive oil and related ancillary products. The cooking needs of different consumer groups will be subdivided.
"Local Mediterranean meets Shanghai", which makes the blending of food culture produce wonderful chemical reactions.
For thousands of years, olive oil has been an indispensable food for Mediterranean coastal residents. It gives delicacy and contains health. It represents a way of life, even a culture. As one of the most famous olive oil producing areas, Tuscany has a clear regulation on the origin and processing technology of olive oil. Only the olive oil planted and processed by traditional farming methods can be labeled as "Tuscany Grade Primary Pressed Olive Oil". FILIPPO BERIO is a well-known representative brand.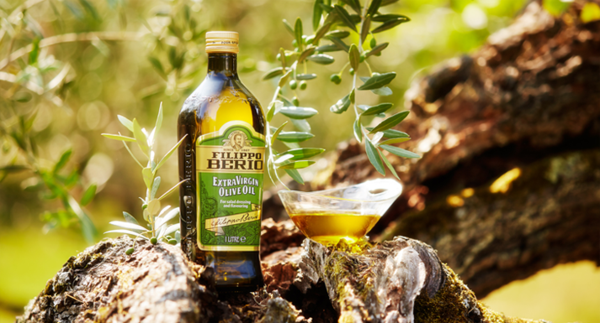 "FILIPPO BERIO" olive oil will continue its tradition of selecting, producing and selling high-quality edible oils after landing in the Chinese market. It will adhere to the original bottle of origin and import, in order to let people really understand and love olive oil, this healthy food with rich flavor and long history spread its branches and leaves in China. There is no distance between delicacies. Like Italy, China is a land of inspiration and creativity for food. In view of this, FILIPPO BERIO's professional oil-conditioning team specializes in Chinese culinary traditions, and produces innovative olive oil varieties suitable for Chinese food "frying, frying and frying", while maintaining low fume and calorie, so that you can fully exert your imagination and create more eye-catching new healthy delicacies.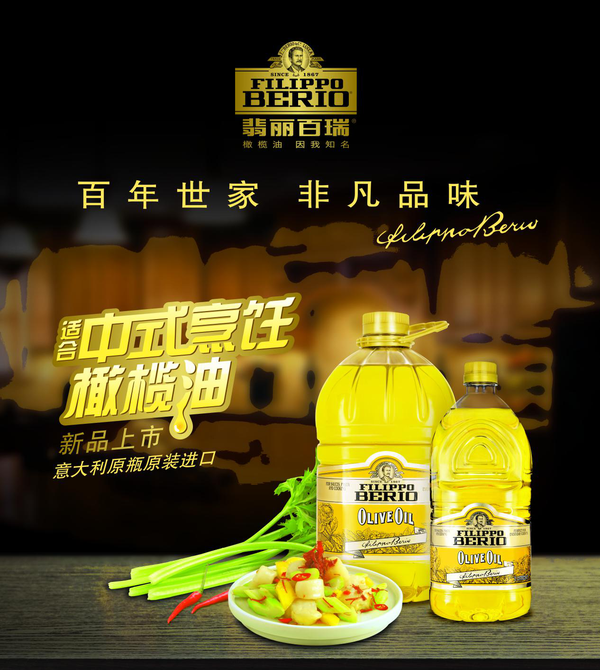 In order to make more excellent brands fully displayed, China International High-end Healthy Edible Oil and Olive Oil Exposition will be held in Shanghai New International Expo Center from August 17-19, will bring together hundreds of excellent food enterprises to let more consumers taste delicious food from all over the world.
China International Exhibition Group secretariat office
2019/08/08